---
Our founder, Sherrie, opened this store after a badly broken leg, a long hospital stay, months in a wheelchair and multiple surgeries.  She took the time to learn how to use the Silhouette Cameo and decided to open a store selling supplies needed for cutting HTV and Vinyl.  Our founder has used everything we sell and makes sure it is up to our standards!  When you shop with Broken Leg Vinyl, you're shopping in a store that knows it's product from using it, not just reading about it.
---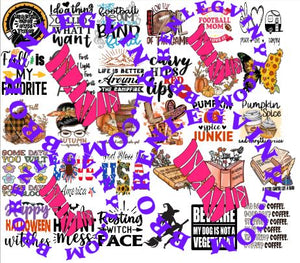 No Commitment Clear Decal Box LIMITED EDITIONS
---
YOUR Shipping information:
It is your responsibility to make sure your delivery address is correct when placing an order. Always double check! If you gave us an incomplete or incorrect address, there will be no refund and you will incur more shipping charges. Often we pay part of the shipping, you pay FULL RETAIL on re-ships.
---
I'm excited to announce we're teaming up with Sandi at Gram Cracker Creations! Sandi is going to help with printed designs for decals and htv. She is an awesome designer, if you're a maker, go check out her site! http://www.etsy.com/shop/GramCrackerCreations