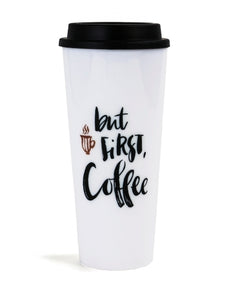 Stahls' INKTRA WATERSLIDE CLEAR InkJet Transfer- Paper
Decorate a wide range of white/light-colored substrates.
Professional quality printable clear waterslide "paper" for ink jet printers,  8.5"x11" sheets.
For use with white or light-colored substrates, this clear waterslide transfer paper can be used on a wide variety of substrates, including plastics, wood, ceramics, metal, and more. Perfect for cold-application to smartphones, tablets, candles, helmets, fingernails, and more. 
Note: Decals for ceramics and glassware cannot be fired onto the item, but they can be "stoved" at low oven temperatures for added durability. A U/V sealant spray is also recommended to enhance the durability of the decal.
Glossy Finish
Glass, ceramics, metals, wood, plastics, and other hard substrates
All desktop or wide format inkjet printers compatible with OEM inks, dye pigmented inks, and solvent-based inks
After the decal is printed and the ink is dry, spray a generous amount of the U/V sealant spray. The clear coating should be sprayed over the entire decal and allowed to dry.
Carefully cut around the decal's perimeter.
Submerge the cut decal into lukewarm water for 30 seconds.
Slide the image off the carrier and place onto the substrate.
Remove any water or air from the decal.
Dry the substrate using a hair dryer.
NOTE: The use of a UV-resistant sealant spray is highly recommended to enhance durability of the decal. A clear UV-resistant spray coating can easily be obtained at any hobby store.
Please email us at BrokenLegVinyl@gmail.com to request being charged "actual shipping" for this item.
---